For the past two years, our company has embraced the concept of CliftonStrengths, created by Gallup, to help us maximize our potential as individuals and across teams.
It starts with an hourlong assessment that leads to a profile of 34 strengths in an order personalized for you. This enables you to see your natural talents and potential shortcomings. The idea is to gain a better understanding of your strengths, so you can better apply them to your work, personal relationships and the world around you.
My top strength is Harmony, meaning I like to minimize conflict and look for areas of agreement. This natural talent is probably why I was selected by teachers to be a student mediator back in middle school. It is also why I cringe at setting up a team meeting because it is intrinsic for me to want a date and time that works for everyone to attend.
I love finding common ground and resolving situations to the point that everyone wins. However, I realize that to reach that type of resolution, there is often compromise, and someone usually has to relinquish something they wanted.
It isn't often we hear of scenarios when everybody wins in the news, or maybe they just aren't portrayed that way, so I was surprised to see so many positive reactions to a recent decision made by the Canada-United States-Mexico (CUSMA) dispute panel.
Back in May, the U.S. requested a panel be established to look into whether or not Canada's administration of dairy tariff-rate quotas (TRQs) for Canadian processors was in breach of its CUSMA commitments.
The panel's final report agreed with the U.S., with stipulations that Canada has until Feb. 3 to comply with the panel's findings.
It did not take long for press releases from U.S. dairy organizations to hit my inbox, claiming victory in the ruling – which, of course, was no surprise.
But then, a press release from multiple global dairy organizations, including the International Cheese Council of Canada (ICCC), came in that also applauded the findings of the panel.
"The ICCC welcomes the panel's findings and looks forward to Canada living up to all the obligations it has committed to in [CUSMA]," said Patrick Pelliccione, the ICCC's chairman. "Our members and associate members – small and medium-sized Canadian enterprises – look forward to TRQ policies that will ultimately reduce costs for Canadian consumers, deliver the stability and fairness that has been lacking in the existing system and allow importers to continue providing Canadians' favourite cheeses at affordable prices."
Trade and agricultural leaders in the Canadian government also issued a positive statement. Mary Ng, minister of international trade, export promotion, small business and economic development; and Marie-Claude Bibeau, minister of agriculture and agri-food, said: "We are pleased with the dispute settlement panel's report, which ruled overwhelmingly in favour of Canada and its dairy industry. In particular, it is important to note that the panel expressly recognizes the legitimacy of Canada's supply management system. The panel also confirms that Canada has the discretion to manage its TRQ allocation policies under CUSMA in a manner that supports Canada's supply management system."
While it seems groups on both sides of the border are content with the outcome and noted a win, there are likely some adverse implications as well. At press time, no statements had been released from dairy producer groups across the country.
Working together and finding ways to compromise appears to be the plan moving forward.
Ng and Bibeau added, "Our government, as it proceeds with the next steps in the process, will continue to work closely with the Canadian dairy industry."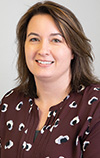 Karen Lee

Editor
Progressive Dairy