With more than 250 companies exhibiting the latest equipment, products and techniques for the ag business – the Pacific Agriculture Show is the place to be for anyone involved in agribusiness.
Held Jan. 26-28 at the Tradex Exhibition Centre in Abbotsford, British Columbia. Show times are Thursday through Saturday, 9 a.m. to 4:30 p.m. The admission charge is $10 for adults, $5 for seniors, and children under 14 free.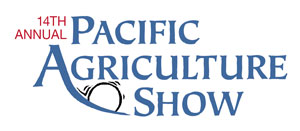 Ag Gala
Kick off the Pacific Agriculture Show in style with an evening celebrating BC's food, wine and agriculture industry. The 10th annual event starts at 5 p.m. on Wednesday, Jan. 25, with a champagne reception at the Ramada Inn in Abbotsford.
The evening's guest speaker is David Meslin, noted journalist and co-editor of Local Motion: The Art of Civic Engagement in Toronto.
For ticket reservations or sponsorship opportunities, contact the BCAC office at or (604) 854-4454.
Agri Energy Forum
The highly popular and trend-setting Agri Energy Forum, organized by Matt Dickson, will again be a major highlight of the show. This 1.5-day forum will begin at 1 p.m. on Thursday, Jan. 26.
Renewable energy technology adoption continues to grow. Globally, farmers and food processors are increasingly taking advantage of renewable agri-energy technologies to maintain a more stable financial condition through energy independence and diversification. Topics include solar thermal, anaerobic digestion, geo- exchange and project financing.
The cost is $75 per person if registered prior to Jan. 10 and $90 per person if registering Jan. 10 onwards. Since seating is limited, pre-registration is highly recommended. Complete registration details are available at www.agricultureshow.net
BC Dairy EXPO
The 44th annual BC Dairy EXPO in the BMO Room gets underway at 10 a.m. on Thursday, Jan. 26, with the focus on lameness, regarded as the No. 1 animal welfare issue facing the dairy industry today. This presentation will provide an excellent overview and understanding of the many interrelated factors affecting hoof health.
Doug Johnstone from ARPE Hoof Trimming Ltd. will outline the results of a hoof health pilot study. His presentation will summarize interim findings of this study in terms of incidence and types of hoof lesions detected in 75-plus dairy farms.
Keynote speaker Dr. Jan Shearer will talk about foot warts, footbaths, foot sprays and foot wraps. This talk will address everything applicable to understanding the underlying causes, treatment and control of the various forms of digital and interdigital dermatitis.
The Dairy Producer BBQ luncheon, sponsored by BDO Chartered Accountants and Advisors, will be an opportunity to enjoy a hearty barbeque luncheon and network with all Dairy EXPO speakers, fellow producers and luncheon hosts.
Anyone without a free BBQ pass card that was distributed to BC Dairy EXPO seminar attendees will be required to pay $15 per person for the luncheon. The cost is $18 per person for anyone wanting a Friday luncheon ticket.
BC Dairy EXPO farm tours
Prior to the Pacific Agriculture Show, eight dairies and one agribusiness will graciously open their doors for individually guided tours. Visiting hours are from 10 a.m. to 3 p.m.
Lunch will be available at Kloot Farms from 11 a.m. to 2 p.m. Farm owners, building contractors and equipment suppliers will be on hand to answer questions.
See information on the individual farms below. For further information, call John Luymes at the Ministry of Agriculture in Abbotsford at (604) 556-3114.
Once again the chartered accountants and business advisors firm MNP will be sponsoring free parking for all those attending the Pacific Agriculture Show throughout the three days.
For more information regarding the 2012 Pacific Agriculture Show, call 604) 291-1553; email or go to www.agricultureshow.net PD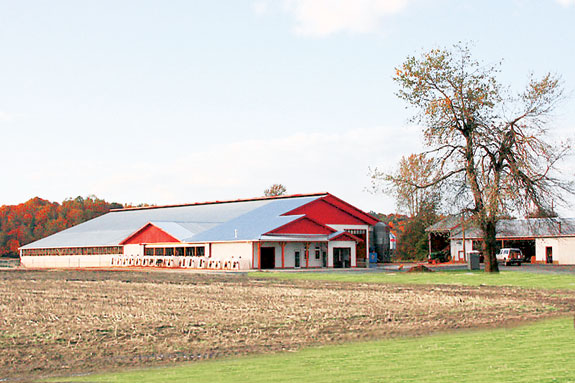 Gifford Acres Farm Ltd., Abbotsford
Hosts: Allan & Dianne Mulder and Curtis & Katelyn Delange
Compact robotic setup for three-row barn
Separate vet room incorporated near robotic milking stations
Calf hutches located outside near pasteurizer and service rooms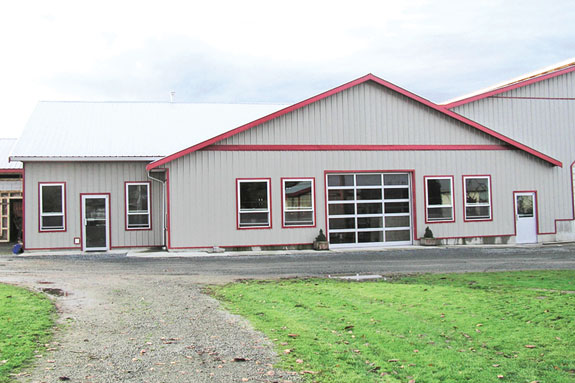 Kenmarank Farms Ltd., Abbotsford
Hosts: Gary and Lisa Keis and Family
New 6-row barn and parlour facility for 125-milking-cow herd
ID system with three-way sort gates
Old parlour and holding area converted to calf nursery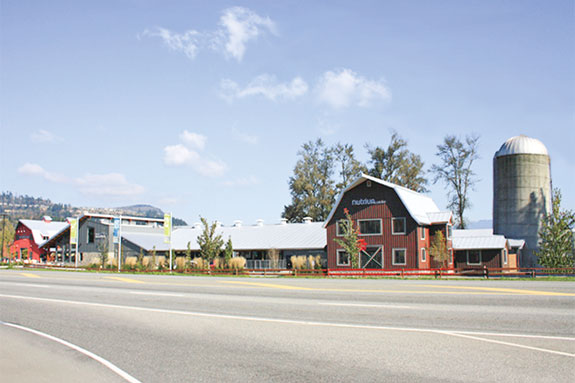 Bakerview EcoDairy, Abbotsford
Host: Ingrid Epp c/o Bakerview EcoDairy Association
Learning Center with theatre and educational displays
Anaerobic digester, which has been digesting manure and milk fat for the past year
Note: This dairy will be open from 9 a.m. to 5 p.m. Overflow parking available in the Sears/Starbucks lot.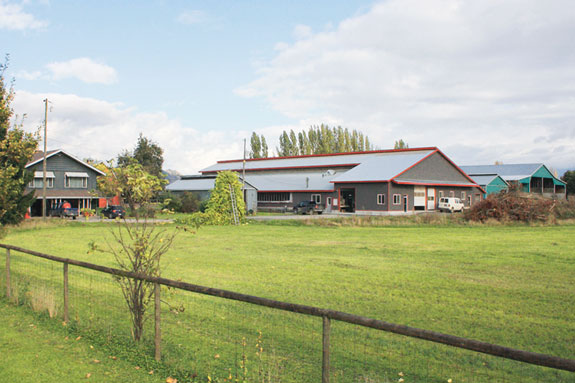 Hugo Schroeder, Chilliwack
Host: Hugo Schroeder
32 feet of length added to existing barn to accommodate three robots
Automated footbath
Automated group calf feeder in sawdust "wedge-pack" barn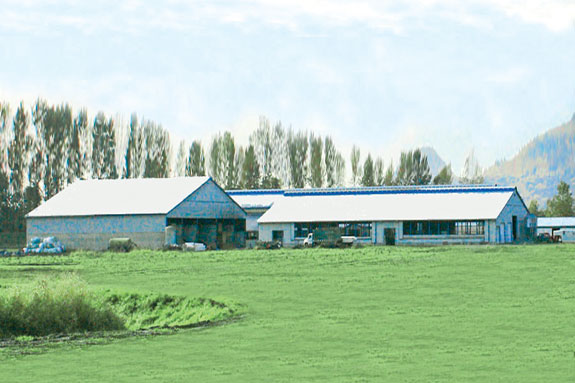 Dicklands Farms, Chilliwack
Hosts: Dick Families
Largest robotic milking facility in western Canada with 280 cows and five robots
Robotic barn cleaner
Belt feeding system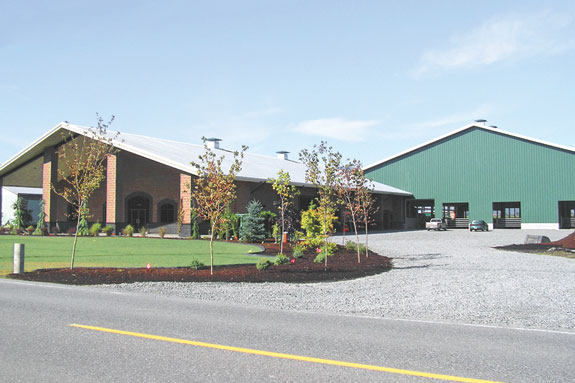 Kloot Farms Ltd., Chilliwack
Hosts: Kloot Families
50-stall all stainless steel rotary parlour
Automatic post teat dipping system is first of its kind in western Canada
All stainless steel single-8 hospital parlour with direct line to calf room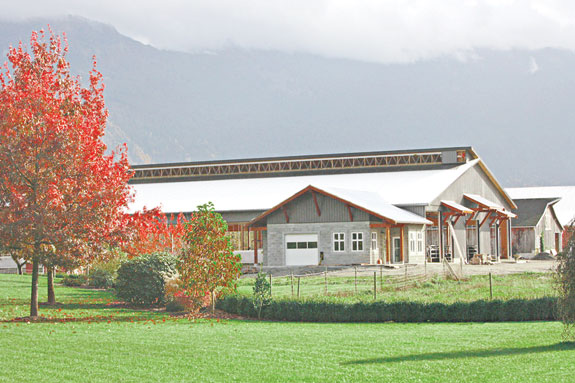 Fraser Dyke Farms, Agassiz
Hosts: Adriaan and Carina Treur
First robot straw/sawdust pack barn in western Canada
Barn layout is a combination of group pens with straw and sawdust and slatted concrete floors along feed alley
Group pens are roto-tilled twice daily to encourage composting to occur in the sawdust/straw mix; bedding removal is expected to be done once every two years.
Creekside Dairy, Agassiz
Hosts: Johannes and Julaine Treur
New three-row 85-stall freestall barn with feed alley on one side
New double-8 parabone parlour with plastic drinking troughs
No dedicated holding area behind parlour; freestall alleys double as area where cows congregate before milking.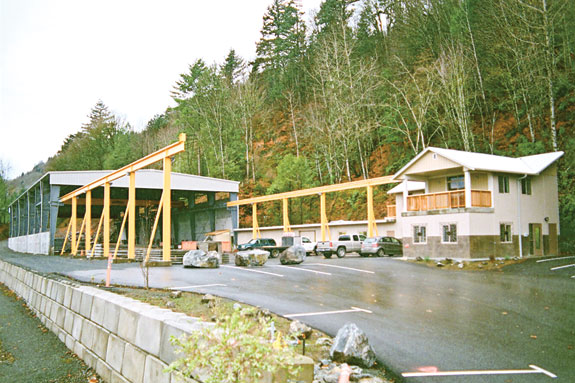 LSC Pre-Cast Systems Ltd., Chilliwack
Hosts: Brian and Sylvie Janssens
New production facility for pre-cast components for manure storages, bunker silos, and livestock barns; suspended slabs; slatted floors; composting systems and bridges
Note: Visiting hours are from 8:30 a.m. to 5 p.m.
-- From Pacific Agricultural Show news release