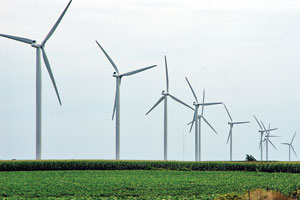 The global food system needs to reduce its dependence on fossil fuels to succeed in feeding a growing world population, the Food and Agriculture Organization of the United Nations (FAO) said.
"There is justifiable concern that the current dependence of the food sector on fossil fuels may limit the sector's ability to meet global food demands.
The challenge is to decouple food prices from fluctuating and rising fossil fuel prices," according to an FAO paper published during the UN Conference on Climate Change.