Here are some of the new products or updates to previous products that have been announced as of August 29, 2011. Return to this section of the Progressive Dairyman website periodically to find out what new products will be impacting the dairy industry.
New electromagnetic flow transmitter launched
Flow Technology, Inc. (FTI), a leading manufacturer of precision flow measurement instruments, systems and calibrators, recently announced the release of the MC 608B Battery Powered Electromagnetic flow transmitter that is compatible with all of Flow Technologies electromagnetic flow meters.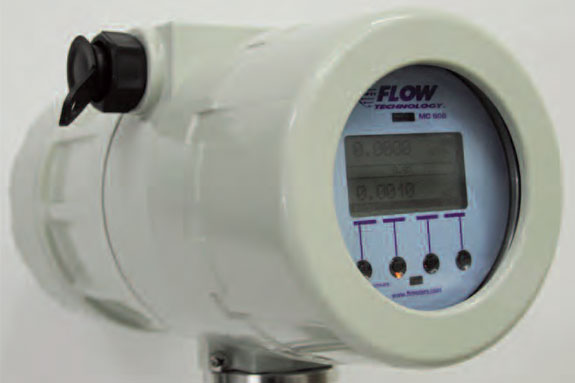 This transmitter is a totally stand-alone battery operated electromagnetic flow meter transmitter that has up to six years of battery life. Power is conserved through state-of-the-art electronics and optimizing the on/off phasing of the smart transmitter. Accuracy is maintained through the incorporation of automatic and continuous meter zeroing under flowing conditions: This eliminates the need to periodically stop the flow valve in the meter and perform a static meter zero.

This product is ideally suited for the agriculture industry for measuring manure, water and waste. The non-intrusive element allows product to flow through the meter without concern of clogging. This rugged meter is designed specifically for conductive fluids, including slurries.

The transmitter includes a built-in data logger, and information can be graphically displayed on a large, backlit LCD 128x64 pixel display.

Alternatively, the transmitter can be interfaced via MODBUS RTU over RS485 to Windows-based programming software that also allows the log data to be analyzed and, if required, exported to Microsoft Excel.

—From Flow Technology, Inc. news release

New bunker silo automated closure system introduced
Superior Mat and Comfort Inc. is pleased to introduce the Sysilco Automated Closure System for bunker silos.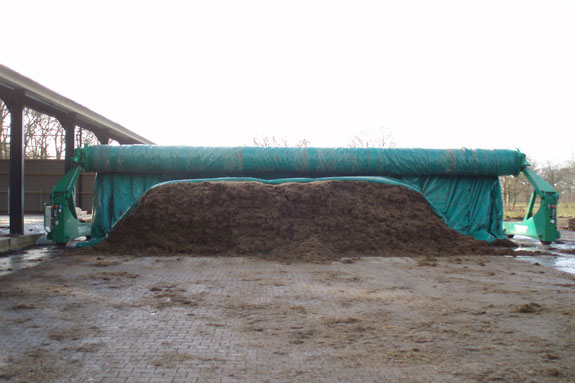 Designed to overcome the obstacles that are associated with bunker silo covering and storage, the system has been in use for six years in the Netherlands.

Available for a number of bunker configurations, the system is designed with the single operator in mind. It is made up of a reusable, high-quality cover and a self-winding reel that can be mounted on the wall of the bunk or at ground level for silage piles.

Tires, plastic and gravel bags are replaced by the cover with waterlines filled with a non-toxic glycol solution that seal and provide weight over the bunk and feed face. The liquid is stored in a bladder or tank near the bunker.

The mechanized drive system can uncover and recover most bunkers in less than half an hour by a hand-held remote device and a self-winding reel.
Benefits of this automated closure system include: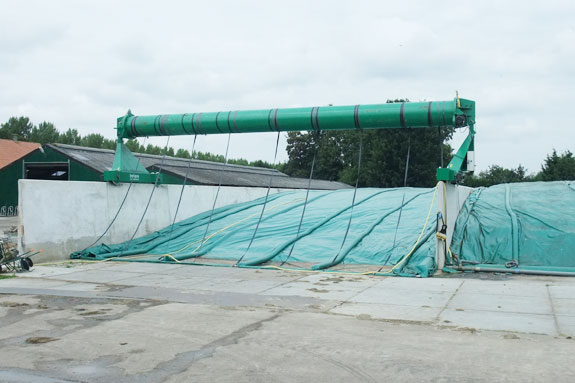 Labor efficiency: A single open-and-close operation reduces labor costs.

Minimum exposure of feed: More timely closure ensures fermentation commences quickly.

Layered storage: An opportunity to fill your storage by cut layers to provide consistent forage throughout the year.
Biosecurity: High-quality cover keeps feed from avian contamination and deters rodents.

Quality product: Reduction of dry matter loss by limiting exposure (including feed face) to rain and snow.

—From Superior Mat & Comfort Inc. news release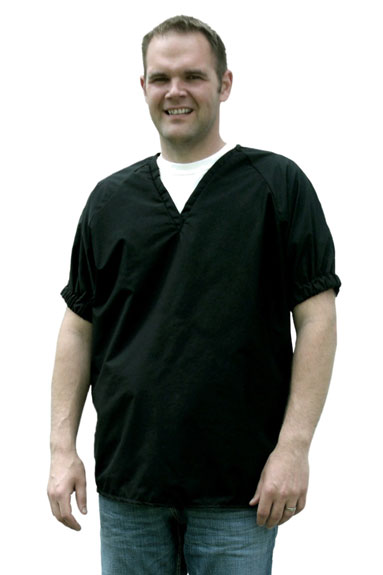 Udder Tech adds to product line
Waterproof veterinary scrub: This V-neck scrub is lightweight and waterproof. This waterproof scrub can be used for herd checks, surgery, delivering calves and other dirty jobs.

These scrubs have short sleeves with elastic. Machine wash and dry these scrubs. They are available in blue or black in the following sizes: S, M, L, XL and XXL.

Waterproof sleeved apron: What could be better than a waterproof apron for milking? A waterproof apron with sleeves! We have combined our popular Plain Waterproof Apron (PAW) and our top selling Milking Sleeves with Thumbhole (MSWT) to create a unique style of milking attire that will not only keep you clean and dry, but also comfortable.

The apron is lightweight and waterproof with adjustable neck and waist straps. Machine wash and dry these aprons. They are available in blue in the following sizes: S, M, L and XL. PD

—From Udder Tech news release