Canadian breed associations recently recognized some of Canada's top herds with the prestigious Master Breeder award.
Presented by Holstein Canada, Jersey Canada, Ayrshire Canada and the Canadian Brown Swiss and Braunvich Association, the 2018 recipients are highlighted below.
Click here or on the image above to view it at full size in a new window.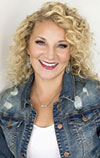 Peggy Coffeen

Editor
Progressive Dairyman