Genetic improvement is a topic that certainly sparks the interest of dairy farmers in Canada. In that regard, genomics is considered the most impactful technology for genetic improvement in dairy breeds.
In an effort to bring more awareness and knowledge to producers, Holstein Canada hosted two webinars in April – one in English and one in French – to discuss topics around genomics and genetic improvement. Dr. Christine Baes from the University of Guelph and Chris McLaren from Larenwood Farms in Drumbo, Ontario, presented in English, and Dr. Cindy Jaton from Semex and Pierre-Yves Tremblay from Ferme Leothe in Jonquière, Quebec, led the discussion in French.
Impact of genomics on the dairy industry
The sessions started with a discussion about the uses of genomics and its impact on the dairy industry. Both Larenwood and Leothe have been focusing their genetic selection mostly on LPI because it increases production without giving up health and conformation. They see genomics as a tool in their toolbox, along with production, conformation evaluation and pedigree information, and it is used to make breeding and culling decisions.
The approach was endorsed by Baes and Jaton, who stressed that performance information is a validation of genetics decisions, and the reliability of genomic tests depends on accurate farm data. In that regard, genomics has boosted gains especially in traits that are harder to select for because of low heritability, such as functional, health and fertility ones. Low heritability means the environment and management play a large role, while genetics accounts for a small piece. Because of this, it is harder to collect data for these traits at the farm level, so genomics has had a large impact. The good news is: Extensive research is being done to develop new traits and to measure new aspects that can help to improve longevity and reduce production costs.
Genetic improvement means better performance, as long as the environment allows
Speaking of management, Larenwood Farms currently milks 110 cows in a freestall parlour barn. Before building the new barn in 2012, they had been using elite bulls, but the gains in the bulk tank were limited. After they transitioned to the new barn, the average production went from around 10,500 kilograms to over 13,500 kilograms in 2015. With a larger paycheque, they were able to target a more intensive breeding program, selecting their best heifers to keep and breed using genomics. It also allowed them to increase the emphasis on other traits, such as health and fertility. McLaren mentioned that as they are now harvesting the results, it is clear how their younger cows have less trouble getting pregnant.
Ferme Leothe also switched to a freestall barn two years ago, but they are milking 90 cows with robots. The conversion meant small changes to the breeding program, which included paying more attention to traits such as teat size and placement, milking speed and temperament. In addition, genomics helps them quickly identify the heifers' weaknesses so they are able to breed accordingly to improve those traits.
Managing inbreeding in the herd and the breed level
Inbreeding is a well-known topic for producers, but everyone approaches inbreeding management in different ways. McLaren said they always look for bulls that rank high for indexes and improve the traits that need to be improved the most. The mating is then planned to avoid breeding closely related animals – this keeps their inbreeding levels from getting too high.
From a scientific standpoint, it is essential to control the rising levels because inbreeding depression negatively affects performance. As pointed out by Baes, genomics has brought a whole new approach, as it can detect specific desirable genes to be selected while avoiding some that can cause losses. This is particularly useful to control the spread of undesirable recessive and haplotype genes, giving more tools for producers when mating their cows.
A2, polled and trend traits – breeding the cows of the future
Neither Larenwood Farms nor Ferme Leothe are prioritizing polled or A2A2 bulls. However, they mentioned if there are two similar sires, the one with either or both of the two traits would be favoured. Their priority is still high production and better longevity, but they are very well aware of industry and consumers' demands.
Baes said she believes the consumers' desires and beliefs are going to drive where the industry goes for the next decade, especially regarding genetic selection. Specifically, A2 and polled are easy to breed for, so if there is demand, they are likely going to see the majority of the animals carrying these characteristics over the next decades. A2 products, for example, are becoming more popular around the world, which is going to drive even more consumer interest and demand.
Other common topics on the future of genetic selection include more resilient animals that can produce more using fewer resources (i.e., feed) and pollute (air, soil) less. The inclusion of genetic evaluation for feed efficiency in the April 2021 round of proofs is evidence of where the industry is heading. In addition, we may see the industry going towards completely new trends that can include, for example, increasing the nutritional value of milk.
Overall, the speakers agreed the industry is going to see continuous and quick improvements in terms of genetic selection, much aided by genetic technologies. Novel selection traits, intensive selection focusing on profitability and higher accuracy are some of the aspects the industry is looking for.
Advice for those new to genomics
Closing the seminar, guests were asked to give tips for those producers who are starting to genotype their animals. There was a consensus that the critical step is taking action. It is common to hear producers genotyping their animals but not actively using the results to make good decisions. A clear plan with goals should build the path towards properly using the results. Do the homework: Research, reach out for advice, talk to consultants and advisers. These are all things you can do to help understand results and see if it is an investment for the future of your herd.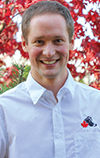 Murilo Carvalho

Education & Extension Specialist, Strategic Communications
Holstein Canada