Since the Canadian Johne's Disease Initiative (CJDI) began in July 2009, several provincial programs have been coordinated, and a lot of dairy producers participated in the start of the control efforts.
However, "You cannot control Johne's disease in a couple of years," Herman Barkema said during his presentation at the 2018 Western Canadian Dairy Seminar in Red Deer, Alberta.
An NSERC Industrial Research chair in infectious diseases of dairy cattle and professor of production animal health at the University of Calgary, Barkema shared the lessons learned thus far from these programs and what needs to happen to move the effort further.
The priority of CJDI was to increase education and awareness of Johne's disease among dairy producers and veterinarians, encourage the development of programs in all 10 provinces and facilitate the development and funding of research programs to support the mission of Johne's disease control.
The producer-led initiative was able to successfully leverage funding from producer organizations and the federal government to create voluntary programs across the country that had a good adoption rate among producers and veterinarians.
More than half of the farms in Alberta, Atlantic Canada, Ontario and Manitoba were involved. Quebec had 22 percent, Saskatchewan had 12 percent, and British Columbia had 6 percent of farms in the respective regional programs.
The programs are managed by committees comprised of producers, provincial government, breed organizations, universities, milk recording programs and veterinary associations.
In some instances, representatives from other species, like beef, sheep and goats, were invited to the table.
All programs have four key components: education, on-farm risk assessment, testing and applied research.
The testing method varied among the programs, with Ontario using the milk ELISA, Quebec the serum ELISA and sometimes the milk ELISA, and Alberta using environmental or fecal samples.
Quebec, in using individual cow tests, was the only province to not allow the sale of a positive animal. That was impossible in Alberta, where the environmental samples were done on a whole-herd basis.
"We didn't even know which cows were positive," Barkema said. "The testing we used was more to get a feel of what the number of herds – or the prevalence – that were positive in the province and also what the level of infection was of each herd.
If six samples were positive, you have more cows infected than only one positive sample."
While the testing method was different in Alberta, the risk assessment, management programs and even the committee structure and funding were similar to the other regional initiatives, Barkema said.
Of the farms tested in Alberta, 47 percent had a positive sample.
When the true prevalence, or how many positive cases are not detected due to the test's sensitivity, was calculated, he said there are probably two-thirds to three-quarters of the farms that are positive for Johne's disease.
"We have a large number of herds that are positive, and it is an important disease," Barkema said.
In the beginning, these programs were subsidized, but now the funding has expired and, in most cases, dairy producers must pay for testing to be done.
"We saw the participation drop off considerably after there were no dollars any more, and producers now have to pay the veterinarian to do a risk assessment of the farm.
It is only about $200 to $250 per visit but, for some reason, for farmers, that is really a block to not doing it," Barkema said.
Lessons learned
• Education was a core element to the success and long-term viability of the initiative. There were a lot of informational and promotional materials developed to draw awareness to the program and let producers know more about it.
Workshops, where producers were invited to a host farm, worked really well, he said. They typically had 10 to 15 farmers in attendance, included a nice lunch and a farm tour led by a veterinary practitioner.
The tour was an opportunity to point out different focus areas around the farm for Johne's disease control.
Since veterinarians are a key influencer in Johne's disease control, they had to be educated as well. Every veterinarian had to attend at least one workshop, and they regularly received updates about the program.
Additional farm advisers, such as nutritionists, DHI staff and others, were also informed and invited so everybody knew what was going on.
• It was good to have a standardized risk assessment to be used all over the country and to have private veterinary practitioners play a role in it.
"Dairy producers typically have a good relationship with a veterinarian," Barkema said. "It's the best person to advise you on the farm. They know not only the farm best but also the farmers. They know what you would be willing to adopt and what you absolutely don't want to do, which is very important."
To keep the veterinarians motivated, they were paid for their time on the farm to conduct the assessment. However, they had to commit on their own to the workshops, farm visit preparation and submitting samples.
"It was not something they made a lot of money on," he said.
A few problems with the risk assessment were: Some farms didn't have a veterinarian due to their location, there may be a conflict of interest in using a herd's veterinarian if a certification program is initiated, and farmers typically don't want to pay for new assessments, even though Barkema said it is important to be done each year.
• Various terminology was used where some farms claimed to be a "Johne's-free herd" after the assessment said they had no positive samples.
Based on the sensitivity of the tests, Barkema said it is "very unlikely" to have a Johne's-free herd.
Instead, he suggested a certificate of completion for the program, which can state the herd assessment results were negative.
• The program helped stimulate research efforts. Funding was leveraged to enhance research, and farmers had a chance to participate in it.
Every time new results were released, it was a good opportunity to give talks on the disease, and many times graduate students were asked to present at the workshops, which was an additional experience for them.
"Because of all this research, we have educated a lot of new dairy researchers," he said, noting they won't all continue to work on Johne's disease but may work on other diseases or go into extension work.
• Full participation didn't occur for a number of reasons. There are always some cynics or late adopters unwilling to enter the program.
Some producers said they didn't have the time, especially when quota started increasing and more emphasis was placed in growing production.
In the National Dairy Study, dairy producers ranked Johne's disease seventh in terms of priority. (Lameness was first.) Veterinarians, government and university affiliates ranked Johne's disease higher in terms of priority for the industry.
There continues to be doubts about the effectiveness of the test and a few veterinarians who were not convinced about the value of the program.
An Ontario survey, conducted by CanWest DHI staff, revealed some producers were afraid they would have to get rid of good cows.
Barkema compared this to cows with high somatic cell counts, where you can keep the cow for its offspring, as there is no genetic component to Johne's disease.
Some farms were looking to sell the herd in two years and therefore didn't find Johne's disease control to be a high priority.
Other farms didn't think they had a Johne's disease problem. "It's a disease that is under the surface. You don't see a lot of cases, so a lot of farms that didn't think they had a problem actually had a high percentage of positive cows," Barkema said.
What's next?
Barkema said it is important to keep the initiative moving forward.
"What we need is commitment for the long haul. We cannot control Johne's disease in five years; it takes five years before an animal gets sick. It takes 10 years, at least, to really make a dent in this disease," he said.
There is a need for a national herd status program for all infectious diseases that means the same in all provinces. This needs to be accompanied by an extension program to aid those farmers who want to make improvements.
Biosecurity is one of the six elements of proAction. These measures were built from the CJDI and will aid in efforts to continue to control the disease.
Overall, the CJDI was a success with so many dairy producers voluntarily participating, gaining the involvement of veterinary practitioners and setting up ongoing research.
The work to control Johne's disease is nowhere near completion, but a framework has been built, not only for Johne's disease but for other infectious disease control efforts and biosecurity initiatives across Canada.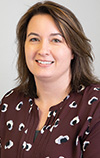 Karen Lee

Editor
Progressive Dairyman
Before commenting on our articles, please note our Terms for Commenting.