Dr. Karin Orsel leads the Calgary focused lameness research team, which also includes Dr. Herman Barkema, Dr. Ed Pajor and an active group of graduate students.
She credits the dedication and on-farm work of Laura Solano, Emily Morabito, Casey Jacobs, Michelle van Huijssteen, Jesse Schuster, Marlena Knauss and many others participating in the lameness studies with the successful collection of data and information. Orsel further acknowledges the Western Canadian Certified Hoof Trimmers Association (WCCHTA) and Canadian dairy farmers as supportive project collaborators. Most of the research projects are funded through government and industry contributions.
Progressive Dairy Editor Peggy Coffeen recently connected with Orsel to learn more about the team's research.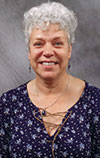 Karin Orsel

Veterinarian
University of Calgary
Describe the lameness research your department has been working on over the past five years that you believe is most useful and applicable for dairy farmers.
ORSEL: For a thorough understanding of lameness prevalence on a farm, well-validated and scientifically accepted methods of lameness scoring are used that allow for evaluation of many cows during a single farm visit. However, foot lesions can only be scored during trimming, so therefore, consistent and reliable recording methods are required for use by hoof trimmers.
The Hoof Health Initiative-Strategic Planning Workshop, held in October 2008, resulted in the Alberta Dairy Hoof Health Project, led by Alberta Milk, and data summarized and published provided a baseline estimate of lesion prevalence in Alberta. Additionally, the Dairy Farmers of Canada cluster project that started in 2010 provided great insights into lameness, foot lesions and cow lying time on Canadian dairy farms.
This has resulted in the development of an on-farm risk assessment questionnaire (RAQ) supported by the Growing Forward 2 program. The RAQ allowed for identification of critical areas that may contribute to high lameness prevalence on dairy farms. These problem areas need to be corrected to reduce lameness and lesion occurrence and will foster discussion between producers and advisers. Producers will receive information from the currently unfolding proAction Initiative, but decision making for the best intervention strategies can be complex. Our ongoing research projects have built on collected data and established knowledge to tackle road blocks that limit progress in lameness reduction.
How did you collect data?
ORSEL: We interviewed producers to understand their knowledge, beliefs and attitudes toward lameness on their farms to see why lameness prevalence reduction is hampering, and we are currently wrapping up an economics study to evaluate hoof trim frequency strategies.
With digital dermatitis (DD) being the most common lesion identified by hoof trimmers, many on-farm projects have focused on DD detection and treatment. After careful reflection on current knowledge on DD, many knowledge gaps were identified, resulting in our current approach, which tries to tackle DD from all different angles, with Dr. Jeroen De Buck looking at the bacteria involved and Dr. Eudardo Cobo at the immune response of cows affected with DD.
Describe the impact you hope your dairy cattle lameness and hoof health research has on the dairy industry.
ORSEL: The one and only driver for my research is questions from producers and trimmers and application in the field. Our first within-herd lameness prevalence estimation in 2010 was approximately 20%, and as of today, that number has not come down. Therefore, we try different angles to our research to better understand why producers are not successful in reducing on-farm lameness and how we can better support them in their efforts.
We focus on the use of technologies for early detection, communication strategies to translate scientific research to on-farm interventions that are economically feasible, and bringing different expertise together to tackle a problem from all angles, as a true multi-disciplinary approach to hoof lesion prevention and control.
References omitted but are available upon request. Click here to email an editor.
PHOTO 1: Dr. Karin Orsel, shown here, taking skin biopsies for a digital dermatitis (DD) laboratory workup.
PHOTO 2: The University of Calgary dairy team recognized the importance of reaching out to the dairy community with their research. This makes the Western Canadian Dairy Seminar an important tool in communicating their work and interacting with Canadian dairy producers. Photos provide by Karin Orsel.