More than 1,500 records comparing lameness and lesion presence data among Alberta freestall herds reveals most cows with lameness have a lesion. However, not all cows with a lesion are lame.
Following a similar study done in 2012, the University of Calgary Faculty of Veterinary Medicine conducted a second round of extensive lameness research and found nearly 30% of cows had at least one hoof lesion, yet only 21% of cows that had a lesion were actually diagnosed lame.
The purpose of the study was to determine associations between prevalence of lesions and lameness, using risk assessment and clinical findings related to lameness. The research team visited 65 dairies to conduct lameness risk assessment questionnaires (RAQ) and record videos of lactating cattle in order to determine prevalence of lameness and infectious and non-infectious hoof lesions, and then associate those scores with prevalence of lesions and lameness. Another part of the study focused on 10 herds, which were visited on two occasions, videoed and assigned lameness scores. Lesion data were then obtained from hoof trimmers.
Among the 3,759 cows assessed, herd-level lameness averaged 20%, which is in line with the Canadian average but double the upper limit deemed acceptable by the Canadian Dairy Code of Practice. Lesions were identified in 93% of all lame cows. On farms, infectious lesion prevalence ranged from zero to 49%, and non-infectious lesion prevalence ranged from 2% to 39% (median prevalence was 10% and 15%), respectively.
The presence of an infectious or non-infectious lesion resulted in 3.1 and 1.5 times greater odds of being lame compared to cows without a lesion. Sole ulcers and white-line lesion had the highest association with lameness, with 54% and 58%, respectively, of affected cows being lame. Despite digital dermatitis being the most prevalent foot lesion, only 20% of cows with this lesion were showing signs of lameness, likely due to variations among disease stages (so-called M-scores), the location of the lesion and the amount of pain induced. Therefore, examining only clinically lame cows will grossly underestimate the prevalence of digital dermatitis and other lesions.
The lameness research team, including Michelle van Huyssteen, Herman W. Barkema, Steve Mason and Karin Orsel, provided the following responses to Progressive Dairy regarding their findings:
What about these findings surprised you the most?
Unfortunately, the average herd still has a high percentage of lame cows.


We included all known risk factors in our assessment but were not always able to find a good correlation with either lameness or lesion presence. This is due to the complex and multifactorial origin of the different causes of lameness in dairy herds.


Lameness is a weak indicator for presence of foot lesions and will result in underestimation. This is an obstacle for early intervention.
What are the key takeaways for dairy producers from these results?
There are no easy fixes.


There are solutions, as some dairies have very low lameness prevalence, but it is hard work on optimizing the barn, the cows' environment and keeping the animals sound.


Producers should be encouraged to involve all consultants with lameness expertise in looking for solutions based on the known risks for lameness and lesion presence on-farm.
How do these findings influence the way you suggest herds monitor, treat and prevent infectious and non-infectious hoof lesions?
Lameness has to be addressed more regularly to prevent cows from becoming lame. Monitoring is not enough; intervention is required when cows show signs of lameness because we know that most cows with lameness have a lesion. However, not all cows with a lesion are lame, so hoof trimming for lesion detection is very important as a routine component of lameness prevention.


Hygiene, barn flooring and stall comfort needs to be on the radar at all times and prioritized when lameness is a problem.


Producers should know what diseases cause lameness on their farms so they can try to identify the critical control points specific to their farm.
What do you believe is one thing dairies can do to effectively reduce lameness?
Weekly attention to lameness, through regular assessment and optimizing hygiene and hoof trimming routine. Producers can also experiment by making a change (that has been previously supported with scientific evidence) and monitor progress to determine the success of that change by continually assessing lameness and lesion prevalence in their herd.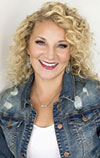 Peggy Coffeen

Editor
Progressive Dairy