There is no doubt large-scale, sector-wide disease outbreaks can have significant economic consequences. Outbreaks can result in not only the loss of production from the disease itself but also the loss of infected animals in situations where it is beneficial or mandated to cull animals as a means of controlling the disease.
This problem is further exacerbated in situations that result in closure of international markets, particularly in export-dependent countries that rely on foreign markets for significant portions of their production chain. Figure 1 outlines some of the risk factors and impacts associated with a range of diseases, pests and natural disasters in Canada, easily reaching billions or tens of billions of dollars.
Four key elements become relevant in discussion around these types of disease outbreaks: prevention, preparedness, response and recovery. The focus here will be on prevention, preparedness and response, with some elements fitting into more than one area.
Prevention includes steps taken internationally, nationally, regionally and at the farm level. Internationally, risk assessments, inspection and evaluations of foreign country veterinary services help establish which countries have sufficient measures in place to ensure low-risk trade potential. Nationally, import policies and border inspections further enhance those preventative measures. Regionally and at the farm level, biosecurity programs become the last, but critically important, line of defence.
Preparedness involves a wide range of activities, including government response, industry organization or farm-level plans. Government plans often include policy decisions, which may have been made through consultation with industry in advance of the crisis and provide strategic approaches in key areas of the disease management process. This can include decisions on the type of approach or desired outcome (eradication versus management) and mechanisms to achieve that outcome (culling versus vaccination). Government preparedness also includes development of infrastructure items like traceability and surveillance programs, as well as participation in vaccine banks with other countries around the world.
Industry plans often include items that are critical in keeping members informed and mechanisms to engage with government in key decision points. This becomes helpful in building a collaborative approach to managing the disease and ensuring goals and outcomes of the respective stakeholders are aligned as much as possible.
Farm plans often include information for farmers regarding possible movement controls, enhancement of biosecurity measures, quick reference guides, risk assessment tools and contact lists. One extremely important element is a contingency plan farmers can prepare in advance of a crisis to ensure continued operation of their farm during movement restrictions or market disruptions. The application of zoning principles on-farm can be very helpful in that regard.
Prior to a disease or outbreak situation, farms should consider identifying a restricted access zone (RAZ) and a controlled access zone (CAZ) so they can be established or implemented quickly during a disease outbreak. Figure 2 provides a visual of how these zones might be applied, along with transitions where additional measures can be applied to reduce the risk of introducing disease to the animals or spreading disease off of the farm.
The RAZ should contain the animal holding areas, representing the area where you need to keep disease out of – or in the case of an infected farm, where you need to keep it contained. The CAZ represents a buffer area around the RAZ and allows access to areas essential to ongoing animal production without direct access to the animals. This can include such things as feed delivery, milk retrieval or animal loading areas. Being able to access these areas while minimizing the risk of coming into contact with the disease agent in the case of an outbreak of disease in the animal holding area is critical.
At a higher level, zoning carries a slightly different understanding but works on similar principles. From an international perspective, zoning is an internationally accepted mechanism to control disease and potentially enable trade from an unaffected portion of a country while the remainder of the country works to control or eradicate the disease. The World Organization for Animal Health, also referred to as the O.I.E., provides guidance on what is required for zones to be established and recognized, as well as recommendations on application of zoning for different diseases.
Two key elements are involved in establishing a disease control zone: movement restrictions (similar to the biosecurity measures that would be applied at the farm level) and surveillance. The movement restrictions ensure the disease is not transmitted outside of the zone and include controls on anything that can potentially carry that disease agent.
Surveillance is necessary outside of the zone (usually in a buffer area, similar to the CAZ) to ensure the disease agent is being effectively contained within the zone. Declaring these zones requires an understanding of how the disease is moving or spreading, so it may take some time. The preference is to establish control zones larger with potential to shrink rather than starting small and needing to expand. The latter may signal to trading partners a loss of control and subsequent lack of confidence in the response efforts.
In summary, biosecurity and emergency preparedness are critical elements in current livestock production. While the farm represents a significant investment to producers, the implications for the broader industry are significantly greater and have the potential to considerably affect the duration of an outbreak and market disruption, thereby extending the economic impacts. Many of the principles apply right from the farm level to national level work, with producer plans at the individual farm level playing a critical role in prevention, preparedness and response.
PHOTO: Photo by Mike Dixon.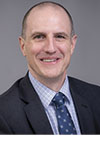 Keith Lehman

Chief Provincial Veterinarian
Alberta Agriculture & Forestry