Under the Occupational Health and Safety (OHS) Act, every workplace, no matter the size, must have health and safety policies and posters visible for all employees in the workplace.
To accomplish this, it is best to create a health and safety communication board that has all of the poster and materials in one place.
Health and safety boards must be located in public or common areas. I recommend taking a large corkboard and hanging it up in your lunchroom or in a visible area employees will pass by on a regular basis.
Your health and safety board is required by law to have the six following items. All of these items can be downloaded or ordered in hard copies from Ontario - For employers - download posters.
1. Occupational Health and Safety Act (OHSA)
You can print out a copy from the Ontario - required posters - section #4, or you can hang the small green book on the board. I suggest you purchase the consolidated edition, which contains the regulations.
2. Health and Safety at Work: 'Prevention Starts Here' Poster
You can print out a copy from Ontario - required posters - section #2.
3. In Case of Injury (Form 82) Poster
You can print out a copy from Ontario - required posters - section #3.
4. Farm's Health and Safety Commitment Policy
This is your farm's commitment to health and safety policy. This is required if you have five or more employees. Included in this policy should be: a health and safety commitment statement, worker health and safety awareness, manager/supervisor health and safety awareness, and workplace violence and harassment policy.
5. Name or names of health and safety representatives
For farms with one to 19 full-time employees, there must be at least one health and safety representative. Their name should be posted on the health and safety board.
If your farm has 20 or more employees, it is required to have a joint health and safety committee, and names of the committee members should be posted on the board as well.
Please note, the health and safety representative cannot be a management team member who has the responsibility to hire, discipline or terminate.
6. Workplace Violence, Bullying, Harassment and Sexual Harassment Commitment Policy
You must also have a health and safety, workplace violence, bullying, harassment and sexual harassment policy and procedure. This policy and procedure must be reviewed and revised every year.
The Employment Standards Act, Version 8.0 poster is no longer required to be posted in the workplace; however, it is mandatory to distribute it to all employees and provide proof you have done so.
I recommend including it in part of the new hire package files Employment standars in Ontario.
When bringing on a new hire and giving a tour of your workplace, ensure you are showing new employees the health and safety board.
The six requirements listed previously are not enough to fully complete your health and safety board. View the accompanying checklist to see everything you should have on your health and safety boards.
Failing to have a health and safety board can result in a work order and fines.
Cheryl DeCooman, CHRL, can also be reached at (519) 532-2508 or Twitter and Instagram.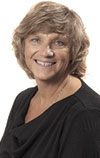 Cheryl DeCooman

President
People Management Group
Health and Safety Board Checklist
1. Current edition Ontario H&S Act and Regulations (green book)
2. Worker Health and Safety Awareness in 4 steps (green booklet)
3. Supervisor Health and Safety Awareness in 5 steps (yellow booklet)
4. Health and Safety at Work: Prevention Starts Here (poster)
5. Safety Concern Reporting Form
6. Emergency contact numbers
7. Emergency evacuation map
8. Workplace Violence, Bullying, Harassment and Sexual Harassment Complaint Reporting Form
9. Emergency Evacuation Procedures (booklet)
10. Health, Safety and Environmental Commitment Statement (poster – signed and dated 2019)
11. Harassment and Violence Workplace Violence, Bullying, Harassment and Sexual Harassment Policy and Procedure (poster – signed and dated 2019)
12. In Case of Injury at Work (1,2,3,4 poster)
13. First Aid Requirements (booklet)
14. Health and Safety Representative Names or JHSC Certificate
15. Certified First Aid Provider Certificate (valid)
16. GHS Pictograms and Hazards (poster)
17. Completed monthly inspection from previous month. (It is required by law under the OHSA that workplaces must be inspected every month.)
18. Last week's monthly safety talk
19. MOL Reports (if any)
20. Incident Investigation Report Form