The Workplace Hazardous Materials Information System (WHMIS) is Canada's national hazard communication standard and is aligned with the Globally Harmonized System of Classification and Labelling of Chemicals (GHS).
This was updated in 2015, hence the name WHMIS (GHS) 2015. The key elements of the system are hazard classification, cautionary labelling of containers, the provision of safety data sheets (SDSs) and worker education and training programs.
Why do we have WHMIS?
Using chemicals is a part of your farming operation that is unavoidable and necessary to get the work done. WHMIS 2015 provides information to you on how to work with hazardous substances safely, the proper personal protective equipment (PPE) that is required and how to store chemicals.
SDS
SDS is a document for each chemical that gives information about the chemical or product, the hazards it may pose, and advice and safety precautions when handling and storing the chemical. An SDS must be obtained for all hazardous products before they are handled or used in the workplace. An up-to-date SDS must be kept on hand for every hazardous product that is handled, used and stored at the worksite.
The SDS must be readily available to employees in any location they may handle or store hazardous products. The SDS must be reviewed by supervisors and all applicable employees to ensure they have a full understanding of all safety requirements including PPE, first-aid measures, storage and handling requirements, and any other information found on the SDS.
Potential hazards
Hazards vary significantly depending on the chemical product being handled and the work conditions. Some hazards that may be present when working with hazardous products include fire and explosion; exposure to gas, fumes or vapours; chemical burns; chronic and acute illness, etc. Always look on the SDS to determine what the potential hazards are of all chemicals you may come in contact with.
Labels
Labels are a critical part of WHMIS. There are two types of labels:
1. Supplier labels contain all WHMIS 2015 required information and must be affixed to the original containers of hazardous products. Always ensure each container of hazardous product received from a supplier has a supplier label affixed to the container. No one is permitted to remove, deface or alter the supplier label as long as any amount of hazardous product remains in the container. If the supplier label is missing or illegible, it must be replaced with a workplace label.
2. Workplace labels must be affixed to hazardous products that have been transferred from the original container into another container. Do not accept or handle any hazardous material that does not have the appropriate labels. Labels that are worn or damaged must be replace with an equivalent label with all required information.
Labels are not required on containers if:
o The container is for immediate use.
o It is under the control of and for the exclusive use of the employee who transferred it.
o It is for use only on that shift.
Emergency procedures
If an emergency occurs and a hazardous product is involved or products are in an area that may contribute to the extent of the emergency, your operation's emergency response plan must be followed as well as any emergency procedures and guidelines identified on the product's SDS. Ensure that you keep your emergency response plan up-to-date. Requirements of plans may be different depending on your county or municipality, so look into your local requirements.
PPE
The type of PPE required will vary significantly depending on the hazardous product being handled and the work conditions. Review the SDS for each hazardous product you may come in contact with to identify the required PPE. Some examples of PPE that may be required when working with hazardous products include:
Gloves (may be chemical-resistant or other task-specific gloves)
Eye and face protection
Respirators
Protective clothing and chemical-resistant aprons
Training
It is a requirement in Canada for all workplaces to have a WHMIS program and, as part of this program, to provide training on the use of chemicals and hazardous products to all employees. Look at your province's requirements for specific training and WHMIS program requirements. Training topics should include workplace-specific information on:
Labels, such as supplier and workplace labels, and how to understand the information on them


PPE that is required when handling the chemical or hazardous product


SDS documentation for each chemical or product


How to handle, store and dispose of chemicals and hazardous products


What to do in case of an emergency situation where the chemical is involved


Chemical and hazardous product classifications and hazard classes
At the end of the WHMIS (GHS) 2015 course, you should have employees take a quiz to test their knowledge on the information they were trained on. Always ensure you keep this documentation in a secure location. You also need to review and revise your WHMIS program on an annual basis and have your employees review the policies and procedures surrounding WHMIS (GHS) 2015 program annually as well.
If you have questions about your operation's WHMIS (GHS) 2015 program, give us a call or email , and we will be happy to discuss how we can implement a program at your dairy.
PHOTO: Photo by Karen Lee.
Cheryl DeCooman, CHRL, can also be reached at (519) 532-2508 or on Twitter and Instagram.
References omitted but are available upon request. Click here to email an editor.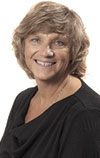 Cheryl DeCooman

President
People Management Group