Drafting and updating standard operating procedures (SOPs) may not be a favourite task on the dairy farm, but it is critical for a well-run operation. According to a survey of large dairy farms conducted by Michigan State University, communication is a common weakness across farms.
Employees said they wanted more communication regarding work performance as well as training to do daily tasks.
SOPs reduce employee frustrations both from not knowing exactly what is expected of them and the variation among employees in how tasks are completed.
Well-written SOPs accomplish two important objectives. First, employees are more likely to experience job satisfaction, making them more likely to do their jobs well. Second, animal health, welfare and performance are improved, thus improving the overall success of the operation.
Getting started made easier
In my experience, the most difficult part of any writing assignment is getting started. I am not a procrastinator, but I'll admit it is very easy to procrastinate when it comes to writing.
The Dairy Care365 customizable SOPs were developed with this obstacle in mind. The templates provide a starting point and a framework for drafting SOPs. Various topics such as newborn care, calf and heifer handling, stockmanship, handling non-ambulatory cows and humane euthanasia, just to name a few, are available.
Work with your veterinarian when drafting and updating SOPs. They know your operation – what can work on your dairy with your management style and your employees. They also know what works on other farms and can discuss whether it might work on your farm.
Don't underestimate the power of SOPs
Employees are not mind readers and, for many, this is their first experience in production agriculture. Therefore, it is important to have detailed SOPs. Including the step-by-step instructions for completing on-farm tasks is useful when training new employees and provides a backup when employees are called in to do another's task.
Employees who understand the operation's SOPs, including the safety and productivity reasons behind them, will be more engaged and motivated to meet the quality, production and profitability goals of the dairy operation. SOPs can also be used to provide performance feedback, which helps employees understand expectations.
When you update your SOPs, consider involving employees in the process. Ask if all the tasks are included and if they understand how to complete the various tasks. Ask them if there is anything missing. Engaging employees in this manner gives them a sense of being invested with the farm. Reviewing SOPs with employees also reduces variation in how a task is performed, which is especially critical since dairy cattle are creatures of habit, and inconsistency impacts productivity and profitability.
Try, whenever possible, to use positive language when writing SOPs. It is human nature to react negatively to the words "can't" and "don't." By avoiding negative words to explain tasks, you provide employees with positive reinforcement from the start. Keep in mind everyone learns differently.
While some people need each step to be written out, others are visual learners. Consider including videos in your training program to reinforce the importance of the protocols and help capture the variety of learning styles present among your employees.
Developing, updating and improving standard operating procedures requires minimal to no cash outlay. Notwithstanding that SOP maintenance may not be a favourite task on dairy farms, SOP maintenance should be scheduled just like parlour maintenance, fresh cow monitoring and pregnancy testing.
Well-written SOPs are critical tools for maintaining and improving animal health, welfare and performance, and ultimately, dairy farm profitability. Your employees will thank you as well.
References omitted but are available upon request. Click here to email an editor.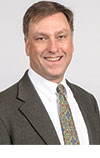 Lowell Midla

Technical Services Manager
Merck Animal Health