For the seventh year of the Canadian Dairy XPO (CDX), more than 350 dairy-focused exhibitors from 36 countries will showcase the latest in innovation, genetics and technology. The event will take place April 3-4 at the Stratford Rotary Complex in Stratford, Ontario.
In addition, the event will offer a full line-up in the dairy classroom each day, the networking CheeseFest event on Wednesday evening and many other things to see and do.
Since it can be a challenge to accomplish everything in a single day, new this year the show is offering a two-day admission pass. This pass will save you $10 off the regular price of admission over two days.
Two-day passes will be sold at $40 each; a single-day pass can be purchased for $25 each or contact one of your suppliers for a free ticket through the CDX ticket program. Children 10 and under are free.
Also new at the event this year is an expanding array of cattle in the cow coliseum. There will be a beef-on-dairy display provided by the Ontario Angus Association and Speckle Park Breeder's Group, as well as a water buffalo display by Tenderbuff Water Buffalo.
Culligan Realty is sponsoring a 4-H Lunch and Learn with a complimentary grilled cheese sandwich and milk served at 11:30 a.m. both mornings to the first 100 producers attending the dairy classroom. This will be located in the upper lobby, adjacent to the dairy classroom.
This year's keynote speaker in the dairy classroom is Canada's own Sami Jo Small, a three-time Olympian and five-time world champion. She co-founded the Canadian Women's Hockey League and plays for the Toronto Furies. After having success with team-building on and off the ice, Small will help you "Build Your Dairy Farm Team" during a presentation at 10 a.m. each day.
In addition, there will be a special screening of Before the Plate with the film's producer, Dylan Sher, present to introduce his work and share stories of how it came together at 1 p.m. on Wednesday in the dairy classroom.
Several existing highlights of the show are returning again in 2019:
Complimentary breakfast each morning from 8 to 9:30 a.m. in the upper lobby, adjacent to the dairy classroom.


Junior Farmers will be manning a VIP parking area in front of Entrance 1, directly off McCarthy Road. This is a fundraiser, and a fee applies to utilize this service. It will open at 7 a.m. on Wednesday and Thursday mornings.


AgCareers.com Resumé Blitz allows exhibiting companies wishing to participate to be posted with a bright green sign at their exhibit to welcome seniors and graduate students from dairy and agricultural programs seeking employment opportunities.


Dairy at Guelph Lounge is a space in Hall 1 where dairy producers can view Dairy at Guelph initiatives and dairy research projects as well as speak directly with university researchers.


CheeseFest will take place from 4 to 7 p.m. in the cow coliseum. Features of the night will include: cheese buffet; cash bar; grilled cheese and chicken wings happy hour from 4 to 5 p.m.; meet Dylan Sher, producer of Before the Plate; fundraising initiatives for local youth; ice cream bar; live entertainment with Small Town Girls and Nemesis; and a moment to honor Henk Schuurmans and family for their Milky Wave tour.
While in town, CDX encourages everyone to explore Stratford and check out the Support Canadian Dairy Program. Local businesses that display the 100% Canadian blue cow will be offering a promotion or discount to CDX attendees.
For more information on the event, visit the web site or check out the CDX Facebook page.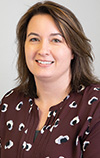 Karen Lee

Editor
Progressive Dairyman
Canadian Dairy XPO daily schedule
Wednesday, April 3
7:30 a.m. Shuttle service from Festival Inn, Queen's Inn, Best Western The Arden Park Hotel to CDX
8 a.m. Junior Farmers VIP parking opens (fee applies) – North Parking Lot
8-9:30 a.m. Free breakfast – Upper Lobby, Dairy Classroom
9 a.m. All trade show halls, WeCover Cow Coliseum and outdoor exhibit corral open
9-9:50 a.m. Road Trip Ramblings with Russell Gammon and Dr. Tim Henshaw – Upper Lobby, Dairy Classroom
9:50 a.m. Welcome and introduction – Upper Lobby, Dairy Classroom
10-11 a.m. Keynote speaker, Sami Jo Small, Olympic medalist, women's hockey, "Build Your Dairy Farm Team" – Upper Lobby, Dairy Classroom
11 a.m.-12 p.m. Zoetis veterinarian panel discussion "On The Road Success Stories" – Upper Lobby, Dairy Classroom
11:15-11:45 a.m. Autograph Signing with Sami Jo Small – LOCATION TBD
11:30 a.m.-12:30 p.m. Culligan Realty 4-H Lunch & Learn – Upper Lobby, Dairy Classroom
12-1 p.m. Panel discussion "The Consumer – Do We Know Them?" – Upper Lobby, Dairy Classroom
1-2:30 p.m. Film screening of Before the Plate introduced by producer Dylan Sher, followed by Q&A – Upper Lobby, Dairy Classroom
4 p.m. All trade show halls, outdoor exhibit corral and catering close
4-7 p.m. CheeseFest – WeCover Cow Coliseum
7:45 p.m. Last shuttle departs for hotels – Entrance 1
Thursday, April 4
7:30 a.m. Shuttle service from Festival Inn, Queen's Inn, Best Western The Arden Park Hotel to CDX
8 a.m. Junior Farmers VIP parking opens (fee applies) – North Parking Lot
8-9:30 a.m. Free breakfast – Upper Lobby, Dairy Classroom
9 a.m. All trade show halls, WeCover Cow Coliseum and outdoor exhibit corral open
9-9:50 a.m. Road Trip Ramblings with Russell Gammon and Dr. Tim Henshaw – Upper Lobby, Dairy Classroom
9:50 a.m. Welcome and introduction – Upper Lobby, Dairy Classroom
10-11 a.m. Keynote speaker, Sami Jo Small, Olympic medalist, women's hockey, "Build Your Dairy Farm Team" – Upper Lobby, Dairy Classroom
11 a.m.-12 p.m. ShurGain discussion panel "Business Diversification For Your Dairy Farm" – Upper Lobby, Dairy Classroom
11:15-11:45 a.m. Autograph Signing with Sami Jo Small – LOCATION TBD
11:30 a.m.-12:30 p.m. Culligan Realty 4-H Lunch & Learn – Upper Lobby, Dairy Classroom
12-1 p.m. "Taking Good Care," a presentation by Udderly Safe and The Do More Ag Foundation – Upper Lobby, Dairy Classroom
1-2 p.m. Veal Farmers of Ontario discussion panel "Using Beef Sires in Your Dairy Herd" - Upper Lobby, Dairy Classroom
4 p.m. All trade show halls, outdoor exhibit corral and catering close
4:45 p.m. Last shuttle departs for hotels – Entrance 1
Ongoing/Daily
Genetics at Work – Dairy Daughter Showcase, presented by EastGen, Select Sires GenerVations, Genex – WeCover Cow Coliseum
Milking Robot Showcase – WeCover Cow Coliseum
4-H Heifer Calf Sale, presented by Vogue Cattle Company – WeCover Cow Coliseum
Milk Maker Forage Competition – Lower Lobby
Milky Wave Across Canada Tour Display – WeCover Cow Coliseum
John Deere Kidz Zone, sponsored by John Deere – WeCover Cow Coliseum
Children's Bouncy Cow Play Area (adult supervision required) – Outdoor Corral