Vodka distilled from an unwanted milk product is selling out within days of production. The Ontario company looks to scale up across Canada.
"It is slightly sweet when you first smell it. When you take a first sip, it has the heat you would expect in the vodka, but that heat quickly settles down and leaves you a sweet, almost caramel aftertaste," says Omid McDonald, founder of Dairy Distillery.
"Whiskey drinkers and scotch drinkers who have tried it have been like, 'Wow! We could sip this over ice like a scotch,' which is unheard of for vodka. So this really is a whole step above and new experience for vodka," McDonald says.
After opening their doors to the public on Nov. 1, the Dairy Distillery in Almonte, Ontario, sold out of their first few batches of their product "Vodkow" within a week.
"Vodkow has been extremely well received because it is just an unbelievably smooth vodka," McDonald says.
Brewing an idea
McDonald says he had always been fascinated with distilling but never found something compelling enough to start a business.
"Then, one day, I was chatting with my wife's cousin, Neal McCarten, and he had just come back from a visit to his uncle's dairy farm," McDonald says. "He told me about how they were dumping skim milk here in Ontario at the time due to excess production. I then asked, 'Can you make vodka out of cow's milk?' and that is where the story started."
All spirits are made by fermenting sugar. The Dairy Distillery uses milk sugar or lactose. According to McDonald, milk sugar produces a cleaner, smoother, gluten-free spirit; however, it never became popular with distillers due to its high cost and production challenges.
"To make our vodka, we use a product called milk permeate, which is a byproduct of ultrafiltered milk production."
Large processing plants take whole milk and first remove the cream and fat to make butter and ice cream. Skim milk is the result that is then used to make ultrafiltered milk by removing the proteins to make cheese and yogurt. The leftover liquid from this process is called milk permeate, which is high in milk sugar.
"Milk permeate is basically milk without the fats and proteins," McDonald says. "There is very little use for it, so it is being dumped."
From this unwanted milk, McDonald saw an opportunity to make vodka with the potential to support dairy farmers and the environment.
Fermenting lactose can be quite complex. So McDonald first worked with a researcher at the University of Ottawa and their biology department. There, they spent a year finding a yeast that would do the job to break down the lactose and convert it into alcohol.
"The biggest risk and unknown in this whole project was, 'How is it going to taste?' When the researchers did it in a test tube, we had some idea we were going in the right direction, but until we ran it full-scale, we were unsure of what we were going to get."
Clear as vodka
After discovering the right kind of yeast to make the vodka, McDonald and McCarten teamed up to scale up production of the product Vodkow.
Together they built a state-of-the-art microdistillery and struck a deal with the dairy company Parmalat to use its leftover milk permeate.
A milk tanker pulls up to the distillery with the milk permeate chilled to 5ºC. It is then pumped into their fermenters, heated up and mixed with their very special yeast. The yeast works very quickly and, after three days, has fermented all of the lactose, says McDonald.
"We then use our gorgeous German-made still to extract out the alcohol to distill it and refine the alcohol to 95.5 percent pure alcohol, which is what you need to make vodka," McDonald says. "Then we dilute it with spring water down to 40 percent, the alcohol percentage of a vodka, and carbon filter it, and then we have our Vodkow."
"We had several false starts where we added too much permeate in, and the batch didn't ferment," McDonald says. "At that point, we really were 'crying over spilt milk' but were able to get it working."
Once the Vodkow production was perfected they decided to do a blind taste test with leading restaurateurs and bartenders from the community.
"For the blind taste test, we lined up four unmarked vodkas next to each other, one of them having Vodkow, Grey Goose, Crystal Head and Smirnoff. Eight out of the 10 people ranked Vodkow their favourite choice."
McDonald says there are few who make spirits out of milk, and his distillery is the only one in the world doing it with milk permeate.
"We believe the permeate plays a part in creating a superior product that has been very resonating with people. The taste turned out so well and was a huge surprise and great bonus to us."
McDonald hopes they can create a whole new revenue stream for Canadian dairy farmers and, down the road, maybe American dairy farmers as well by making the use of milk sugars to create a popular alcohol.
"Precedent to this is: Rum, which we all know and love, was created as a byproduct from sugar production, which is molasses. At one time in the Caribbean, they were drowning in molasses until one day they realized they could ferment the stuff and make alcohol. From that, rum was born. If we could do a similar scenario with milk sugar, then we could create a new revenue stream for the dairy industry."
In Ontario, the alcohol industry is the third-largest purchaser of Ontario grain, and they don't buy anything from dairy. McDonald says their goal is to change that.
So far, the distillery has been selling their product locally in Ottawa, Ontario, but McDonald hopes to scale it up to all of Ontario in the near future.
"We are also going to experiment putting Vodkow in barrels. No one has ever put a milk-based alcohol in a barrel before, so maybe we will get a Parmesan after three years, who knows," McDonald says. "There are a lot of things we could put into this vodka, so we are just at the beginning."
PHOTO 1: Founder of Dairy Distillery, Omid McDonald, right, works with Neal McCarten, left, to create vodka made from milk permeate.
PHOTO 2: Vodkow is produced out of the Dairy Distillery in Almonte, Ontario. Photos provided by Omid McDonald.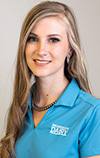 Audrey Schmitz

Editor
Progressive Dairyman