Developing a morning routine is touted as the key to success. Entrepreneurs, CEOs and other business success stories can't say enough about their schedule between the moment they wake up and the moment they sit down at their desk.
When it comes to milking cows, everyone has certain things they do before the first milker goes on. But does a morning routine really have an impact on the success of the farm?
Progressive Dairyman spoke with six of the 10 top provincial producers of the best-managed Canadian herds for 2016 as measured by the Herd Management Score (Canwest DHI and Valacta). The goal was to see whether there is something special that they're doing each morning that led to landing a spot on the coveted list.
The result?
Unlike the corporate or entrepreneurial world, dairy producers don't emphasize their morning routines, simply because it's already part of the job. From one producer to the next, there were slight differences in tasks being done before milking, but not by much. In fact, when asked about their routine in the morning, the most common response was, "I've never really thought about it!"

Logan Jewell, Jewell Dale Farm Inc., Meadowbank, Prince Edward Island
The first few moments of his morning are, for Logan Jewell of Jewell Dale Farm Inc., not about him. "I usually wake up about twenty after four. We have a dog that we got last fall, so I take her outside to do her business." Once the dog is happy, Jewell can focus on his day, starting with breakfast, the news and a non-negotiable element to the morning. "I usually come in and have some breakfast and get on my phone to check Twitter or Facebook and get geared up to go to the barn. For breakfast, I usually have cereal. And the coffee's on in the barn. Coffee is pretty key around our place."
Since he doesn't live on-site, Jewell has more of a morning commute than some. "I live just down the road a couple minutes. So, I drive to the farm and head to the calving barn first to make sure there are no cows calving. Then, I'll head to the dairy barn and get set up."
Getting set up involves a few tasks that Jewell considers common for most producers. "We're milking 120 cows in a three-row freestall barn so, usually, it's myself and either my father or brother who are there early. We check things in the barn and make sure there are no problems. Then it's setting up the parlour: taking milkers out of the wash cups, going around scraping the barn, bringing the cows around, hooking up the tank – pretty basic stuff."
Getting chores started is about teamwork. "We have a guy that comes to help us, and usually milk with three people. We run two guys in the parlour and whoever is there first sets up and gets things ready to go." For Jewell, being involved in morning chores helps him to keep a close eye on his herd. "Usually, I'm milking, so I'm working in the parlour. I do a lot of the herd management, so milking is a good way to keep on top of things."
Phillip Vroegh, Sunny Point Farms Ltd., Hants County, Nova Scotia
Phillip Vroegh of Sunny Point Farms Ltd. says his mornings could change with just a phone call. "This week, I'm on call for morning milkings. My herdsman and I, we split weeks [of being on call]. We have two women who do our morning milking, and if they run into trouble or have a sick child and can't come, I'll go out and milk." Vroegh has a few specific things he does each morning. "I wake up around 5:30; chores start around 6. I come down and grab a yogurt and banana and cup of orange juice, and I check the weather and sit for about 10 minutes. If there's a copy of Progressive or another publication, I'll leaf through that. I'm on Twitter a little bit to see what everyone else in the country or the world is doing."
Vroegh says that when he does milk in the morning – which isn't often anymore, since they switched things up about four months ago – he does have a specific way of doing things. "I always milk the fresh group last. Either me or my herdsman is there every morning milking to monitor the fresh cows and look at the fresh list and the list of cows low on milk that's printed off every morning. It tells us if we have to look out for somebody."
The benefits of having a morning routine, even if it's a simple one, are obvious to Vroegh – but he also knows it will change every day depending on what happens in the barn. "You get the stuff you need to get done, done. But if somebody asks what you're doing that day, you don't have any idea until you get out to the barn."

Matt Clarke, Clarke Farms, New Canaan, New Brunswick
Matt Clarke of Clarke Farms is the lone wolf when it comes to mornings. "I don't have any kind of routine!" Clarke laughs. "My milking schedule changes all year long. Right now, I'm milking at 8 and 8; a year ago, it was 4 and 4." For Clarke, time with his family is more important than a specific routine. "I have a young family and my wife is a teacher. The kids don't get home until 4:30, so if I'm in the barn then, it interrupts any family life that I'd ever have; the kids would be in bed by the time I came in from chores. I milk later because I find it gives me suppertime with them – or at least part of the early evening with them. When you've got young kids, you've got to work around it."
Any semblance of a routine comes in the evening for Clarke. "I'm in the house with the kids, enjoying our time together, watching a kid's show or YouTube video, until it's time for me to go out, around 7:30. Once I go to the barn, it's barn time. I have one employee and he does the morning milking and I do the night milking. I do every second weekend, and then nights during the week. Rarely do I ever do a morning unless he has time off."
Not milking in the morning works perfectly for Clarke for a great reason. "I hate mornings!" he laughs. "And he loves them! He loves getting up at 4 o'clock in the morning even if he doesn't have to work at that time. And I can work all night any time of the year."
But it's not as if Clarke doesn't ever go to the barn in the mornings. "I go out to feed silage and do a herd overview, checking for cows and heifers in heat, asking my employee how things went during milking and talk about anything that needs to be addressed." The key to their farm's success, says Clarke, is that there's always somebody around. "There's rarely very many hours where there's not someone in the barn, which keeps you from missing too much. It helps keep the management level where it is, having someone here almost all the time. There's always something to see."
Jan Bassa, Labass Holsteins Ltd., La Broquerie, Manitoba
For Jan Bassa of Labass Holsteins Ltd., doing the same thing every morning is essential to the rest of his day. "I put clothes on immediately after I wake up!" he laughs. "I don't eat first; I just go to the barn. We start at 5 a.m., so I usually get up at quarter to five."
Bassa keeps up to date on what's happening in the world around him with a variety of information channels. "I am on Twitter, but I'm not tweeting. I follow it. I read magazines and the newspaper. I try to read the local news. Anything about agriculture, like visiting the websites of the Dairy Farmers of Manitoba and the Dairy Farmers of Canada." After that, it's all about getting chores started and following the schedule they've worked hard to establish at the farm. "We have one person that brings cows into the parlour, and another person gets the parlour ready, from washing position to milking position, and makes sure that everything is in the right order. We have certain protocols set up, and that's what we follow."
Bassa also likes to get up to speed on what happened during the previous milking so he knows what to expect from his herd that day. "We have a board by the parlour where the employees write down what happened during the night. If there's a cow that calved or a new cow with mastitis, they write it down. Or any cows that are in heat, they write that down too. So, we check that."
Matt Noel, N&N Farm Ltd., Cormack, Newfoundland
Matt Noel's morning routine at N&N Farm Ltd. focuses on another common chore. "I do work in the mornings, but it's not very often that I milk. Most of the time, I'm feeding the cows." Noel gets up around 5 a.m., eats a quick breakfast and grabs a coffee on the way to the barn. Once there, he has a set routine that he follows almost every morning. "We have a camera system so we can see if someone's calving. Generally, that's one of the first things we do check in the morning, walking down to the dry group."
Once he's determined all is well in the dry cow area, Noel gets to his main chore of the morning – but not without performing other key tasks along the way. "The first thing I do is clean out the refusals. We'll have a batch made the day before so the milking cows can be fed immediately. Then most of the morning is spent mixing up hay, feeding it out and driving up the cows to be milked. We have two dedicated milkers, Shawn and Steve, and sometimes one of them will fill in. While hay is chopping, I have time to check in on them and then check some reports on the computer or do some other chores. We have a milk alarm that will tell us if a cow is down in milk the night before, if she's at risk for mastitis or something, so we check that."
Noel admits that he's not really into using social media to stay up-to-date with things, and that his preferred news source is Reddit, which he checks regularly. Another key task that's done regularly is laundry. "After milking [in the evening], we put our cloths in the wash so when the milkers come in the morning, they can move those over to the dryer so they're ready for the evening milking. We have two sets of cloths, so the ones for the morning are already dry and ready to use."
Marc-Antoine Rousseau, Pauferlou Inc., Pohenegamook, Quebec
Marc-Antoine Rousseau is co-owner of Pauferlou Inc. in Quebec with his father, Louis Rousseau. Marc-Antoine Rousseau usually begins his day with a snack. "I eat cookies or a muffin with a glass of milk while reading agricultural magazines or newspapers." Full breakfast, he says, happens after chores are finished, around 8 or 8:30 a.m. "I usually eat toast and/or eggs, yogurt and fruit."
Rousseau is primarily responsible for taking care of the herd, so he makes sure to check on things before heading out to the barn for chores. "When I wake up, I consult my herd management software to see the actions we have to take care of during the day." Other farm chores that Rousseau is responsible for – on top of feeding, milking and herd management – include field management, machinery maintenance and accounting.
Rousseau wakes around 4 a.m. and begins milking between 5:45 and 6 a.m. every morning. He views his morning routine as something that helps him do his job well. "It allows me to get a good start to my day, and to be wide awake before I do the milking."
Once at the barn, there are several tasks that Rousseau goes through before milking begins. "I start with a tour of the herd to look for signs of heat, and health in general. I then take out the feed refusals, and I then feed the dry cows and the heifers. Then I give the total mixed ration to the cows. Then, just before I start milking, if needed, I take care of any tasks observed from my herd management software."
The author would like to credit Progressive Dairyman Editor Lora Bender for her assistance in interviewing and translating the responses from Marc-Antoine Rousseau.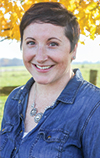 Jess Campbell

Freelance writer
Strathroy, Ontario
PHOTO 1: Photo courtesy of Thinkstock.
PHOTO 2: Farming together at Jewell Dale Farm Inc. are Kevin Jewell, left, and his sons Logan, center, and Kyle, right. Photo provided by Logan Jewell.
PHOTO 3: Matt Clarke's family includes his wife, Gillian, and two daughters, Julia, 8, and Lila, 5. Photo provided by Matt Clarke.
PHOTO 4: The Rousseau family at Pauferlou Inc. includes, left to right, Louis Rousseau and Françoise Bélanger and their children, Louis-Philippe, Annabelle, Dominique and Marc-Antoine. Photo provided by Marc-Antoine Rousseau.
Before commenting on our articles, please note our Terms for Commenting.