Recently, Health Canada extensively reviewed footbath products containing copper sulphate and zinc sulphate to determine whether they require drug identification number (DIN) registration or if they can be classified as a "veterinary health product" (VHP) in Canada.
The VHP program is relatively new, with just over a year running now. It is overseen by the Veterinary Drug Directorate (VDD), a team comprised of experienced veterinarians in a department of Health Canada.
Behind the scenes, manufacturing companies and Health Canada worked closely together to accomplish a favourable outcome for the dairy industry and the economy. Although these active ingredients have been widely used in footbaths for dairy cattle for over a century, they had never been investigated to determine their classification until now. In this review, several categories and supporting documentation needed to be examined, including: human and animal safety, scientific research, acceptable health benefit claims, labeling requirements, application as a topical (and for footbath use), determining potential environmental effects and the species for which the ingredient is intended.
The complete review process took six full months, which is a rapid turn-approach for this sort of process in such a new program. Compared to a first-time DIN registered product, which could take years, this program is much more efficient in registration. Both copper sulphate and zinc sulphate were accepted and added to Health Canada's List C of ingredients as of August 2019, which indicates they have been approved VHPs for topical use for the defined intended species (dairy cattle, beef cattle and horses are all acceptable).
Therefore, copper sulphate and zinc sulphate containing footbaths may be suitable for registration as a VHP, provided they meet the new requirements and restrictions. Each product is reviewed independently to gain registration with a "notified number" (NN), unique to the product, then it is added to an online database to show the product is in compliance with Health Canada and can be sold on the Canadian market.
In the review process, Health Canada also investigated environmental health. With growing global interest to protect our planet, it is no surprise Canada is taking this seriously. In the U.S., copper sulphate is not restricted for agriculture use, while in some other countries, this mineral salt may be monitored. In small amounts, copper sulphate is beneficial to support plant growth; as an essential plant nutrient, farmers actually require some in their fields. Alternately, if the concentration of copper sulphate becomes too high, it may be toxic to plants and also may have an impact on aquatic ecosystems.
Therefore, Health Canada has placed restrictions on concentrations of copper sulphate in footbath products, and new labeling requirements are in place to avoid waterways in disposal. There also may be new waste disposal requirements for footbath products containing copper sulphate in the future. This may roll out around the same time as the new proAction environmental portion of the program (September 2021); although the new regulations may not necessarily fall under proAction exactly.
Today, copper sulphate and zinc sulphate are recognized for their ability to improve hoof health and strengthen keratin. There are few alternatives to these active ingredients in agriculture at this time. Formaldehyde is surprisingly still used in footbaths, even though it is a known carcinogen and burns hooves.
Both copper sulphate and zinc sulphate are active ingredients listed as approved for hoof care on the National Standard's list of ingredients for organic farming. These active ingredients are essential to maintaining hoof health and are recommended for footbaths; however, with these new requirements and upcoming regulations, remember to read footbath labels carefully and follow the recommended usages.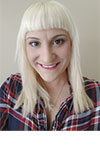 Kayla Pecora

Agriculture Specialist
FloChem Ltd.
What are veterinary health products (VHP):
VHPs are low-risk drugs in dosage form. They are used to maintain or promote the health and welfare of companion and food-producing animals. They are not for use to treat, prevent or cure disease.
VHPs contain ingredients such as:
vitamins
minerals
traditional medicines