Dairy farming sustainability is affected by many factors, with one of the biggest being high production efficiency. Maximizing your allowable high-quality milk shipments in a supply-managed system from the fewest number of healthy cows affects the farm's economic sustainability.
Producers understand the need for top genetics; a high-quality, fine-tuned, balanced diet; an uncrowded and comfortable environment that supports maximum dry matter intake (DMI) and ensures ample restful lying time. Solid herd health programs will ensure healthy lactations are the appropriate length for production by optimizing voluntary wait periods and pregnancy rates. Sophisticated milking systems operate every day and must be properly maintained for optimal function.
Adding to the complexity, dairy farms are a production system that relies on a herd of many individual cows, all needing to be in top-notch health to realize their peak performance. The most important time in a cow's lactation is her transition into a lactation. By definition, the transition period is from 60 days prior to a cow's calving through to 30 days in lactation. Veterinarians generally focus on the three weeks "close up" to calving and the first two weeks in milk as the most critical time. This relatively short period will have a huge influence on the cow's health, her lactation milk production and therefore her profitability. If there is any time your cows need special attention, this is it.
An appropriate close-up program sets the cow up for optimum health and success in the upcoming lactation. It includes a low-stocking-density area to rest that is clean, cool, dry, well-ventilated with easy access to water and feedbunk space. This will maximize comfort and DMI of a special transition diet. A poor close-up program will lead to a high incidence of stillbirth and dystocia as a direct result of metabolic disease (hypocalcemia and hypophosphatemia), heavy body condition score and lameness. A poor close-up program also sets cows up for the common postpartum diseases: milk fever, ketosis, retained placenta, metritis, displaced abomasum, mastitis and poor fertility.
Almost immediately after calving, the cow's energy needs more than double, leading to a negative energy balance. The associated metabolic stress is dramatic and must be carefully managed to avoid postpartum disease.
There are two goals of transition cow management. First, reduce the severity of the negative energy balance by using farm practices that maximize the intake of a quality ration. Fresh cows need to be in a group that is not crowded with easy access to feed and water. Second, put in place a program that effectively monitors individual fresh cows so you can recognize the early signs of transition cow disease. Ideally, you will reduce the amount of transition problems – and when they do happen, you will recognize disease early and treat appropriately to mitigate the effects. Successful programs will consist of complete postpartum physical exams at some point during their first week. During your exam, all body systems should be thoroughly evaluated: rectal temperature, blood ketones, hydration, uterus, rumen and gastrointestinal tract, respiratory and udder. It is important to evaluate each system to identify and address problems early. It is also important to keep diagnosis and treatment records. This will allow you to review disease incidence and treatment success on your farm. Over time, you will be able to make management changes to improve. Measure, monitor, manage.
All farm programs implemented come with a resource cost, either time or money invested. An effective transition cow program can have a huge return for you. Conservative estimates are that the combined cost of transition cow disease can be $15,000 per year for a 150-cow herd, including drugs, lost production, involuntary culling, labour and veterinary services. The exact opportunities to save money will depend on your current disease incidence and milk production.
Transition cow health is critical for the cow's well-being and her performance for her entire upcoming lactation. Monitoring, recording and reporting individual disease events in the first two weeks of lactation will show how well the farm management is supporting the cows during the transition period. A good monitoring program will identify problems early, allowing you to react quickly to make the necessary changes to get back on track. Time spent helping cows through the delicate transition period will help them to have a great lactation and will ensure sustainable profitability for your farm.
Proventus is a farmer-owned, nationwide team of animal health and business consultants.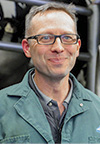 Brent Fawcett

Proventus Consultant, Veterinarian
Agwest Veterinary Group
DRY and Transition Cows