If you're ever driving just outside of Surrey, British Columbia, and you spy a field of Holstein cows grazing next to the road, you just might be at Nicomekl Farms Ltd., which is known to the locals as the "farm that has the cows outside all of the time," says farm owner David Janssens.
Janssens' parents started the dairy in 1957 and named it after the Nicomekl River, which runs straight through the property. Janssens returned to the dairy in 1988. From 1990 to 2000, his parents worked on transitioning the dairy to him and his wife, Sandy. During this time, they worked to buy out Janssens' four siblings' share of the dairy.
"What worked in our case was, first and foremost, my parents were very adamant that the farm would continue, that it wouldn't have to be torn apart or diminished in scale and opportunities because of paying out the siblings, so it was a monetary payout to the other siblings," Janssens says. "I was fortunate I guess in hindsight that the four siblings developed careers and opportunities off of the farm. From 1990 to 2000, the farm was more or less static, and we concentrated on paying out the siblings. I think, for my parents in particular, having a harmonious family after the succession with the successful farm still operating in the family, I think that was – there were turbulences and problems -– but I think looking back on it, it worked quite well."
In the mid-2000s, the Janssenses discussed and decided to convert their conventional operation into an organic operation, and in 2008 they became certified organic. Although the conversion took three years for the land and one year for the cattle, switching gave them more opportunities and allowed the dairy to grow. Currently, they are one of only 24 organic dairies in British Colombia, and at 500 milk cows, they are the largest single-source organic dairy in the province.
The farm consists of 750 acres, which they use for crops and pasture. The milking herd is divided into three different groups. The cows usually go out on pasture in April or whenever it is dry enough to turn the cows out. Per organic regulations, each cow has at least one-third acre of pasture and gets at least 30 percent of its dry matter intake from pasture. The rest of the cow's diet is from a TMR ration that they feed when the cows are in the barn for milking. The TMR is heavy in grain and silage to balance out the diet.
Cows are milked twice a day in a double-16 parlour. The parlour was originally a double-12, which they built in 1992, but Janssens didn't like how his employees were constantly pushing cattle into the parlour and out. Although the parlour is larger now, Janssens still only has one employee milking because he likes how the cows move through the parlour better.
"We really like [the larger parlour] for the simple reason that it stopped the employees from chasing cows," Janssens says. "I found that with the double-12 they were constantly chasing cows in, chasing cows out. With a double-16 they're overwhelmed by the number of cows, so they simply focus on milking. I usually tell people it's more like a rotary parlour where you just concentrate on milking and let [the cows] come in by themselves, and I think it's really improved cow flow."
Since they are no longer allowed to use hormones to control estrus, Janssens says reproduction has been a challenge for them. Currently they're sitting at only a 15 percent pregnancy rate, and the cows often calve in waves, making it challenging for the dairy to produce a steady milk supply.
To help with this, the dairy installed an inline milk testing system to monitor progesterone levels about two years ago. The system is still a work in progress since they were one of the first and the largest dairy to have one in Canada. Janssens says he expects to see improvements in the next year or so as they learn more about it and how to use it most effectively in their herd.
Janssens says one of the most important tools for keeping their dairy running smoothly has been their employee handbook. By putting one together and giving it to any of their employees and any potential employees, he clearly outlines what he expects from each of them. This is a crucial component to keeping everyone on the same page and making sure protocols are followed correctly.
"Employee handbooks are a must. It helps a lot when you're hiring someone to be able to just say, 'Here, this is what we're all about. It gives you the history, rules and expectations, and everything,'" Janssens says. "By and large, when I give them that handbook, they see what's there and they'll come to us."
Overall, Janssens says he's glad they decided to go organic as it's opened up opportunities and allowed the farm to grow to meet demand and supply a new market. He also encourages other dairymen and women to consider organic dairy farming.
"There's a lot of opportunity in milk production on the organic side, but just as importantly on the field crop side," Janssens says. "Tremendous premiums are being paid by the consumer for organic products and we'd like to see more." PD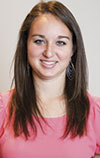 Jenna Hurty-Person

Editor
Progressive Dairyman
PHOTO 1: Since one of their main pastures is across the road from the dairy, they frequently have to stop traffic to move the cows. However, David Janssens says their neighbours don't mind it too much because they enjoy seeing the cows on pasture.
PHOTO 2: David Janssens says since putting the cows on pasture, they've seen improvement in the cows' leg and hoof health. He attributes this to increased exercise and reduced incidence of hairy heel wart now that the cows' feet can dry out. Photos provided by Nicomekl Farms Ltd.